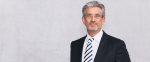 Burkhardt Wallenstein: Profile
Privileged to have learned from the best, over the course of 20 years.
Strongly engaged for results.
Burkhardt Wallenstein holds advanced degrees in mechanical engineering (Dipl.-Ing.) and philosophy (M.A.) from RWTH Aachen. In the course of his career, he has gathered extensive experience on both the industry/management as well as the consulting side.
He spent two years (2003–2004) at Volkswagen where he founded and led the office for VW's company culture—the first company wide effort Volkswagen undertook to transform its leadership and management culture.
At Unilever (1994–1997), he led 150 employees on the shop floor, and defined and implemented major change processes in manufacturing operations. He also was responsible for introducing the Total Productive Maintenance system (TPM) to one of Unilever's key sites.
Burkhardt had a multi-year career at one of the world's leading strategy consulting firms: from 1997 to 2003, he worked at The Boston Consulting Group (BCG) as Consultant and Project Leader. He served both DAX30 corporations as well as mid-sized companies in automotive, fast-moving consumer goods, media and telecommunications.
Burkhardt founded LangeWallensteinConsulting (LWC) in early 2005 in order to bring his experience from both his industry and consulting background to bear for his clients across different industries, and to fully live his passion for the "Mittelstand" (mid-sized segment) that is so vital to Germany's industrial fabric.
His clients trust him as a senior advisor to their management teams and executive boards.